Pictures of Sacrifice, 008-76941?, Ger?, Steamhammer, Pirate?, coloured vinyl
---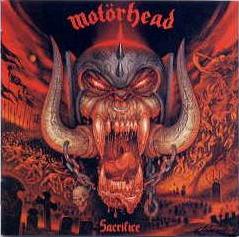 Front of 008-76941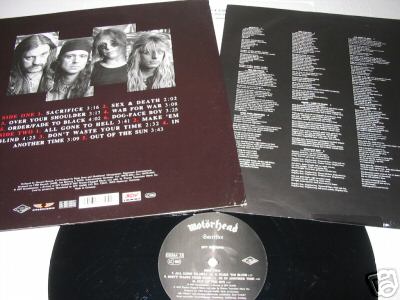 Back sleeve, inner and vinyl of the original German pressing from 1995. The coloured vinyl version has the same sleeve but at least some copies has a white inner sleeve and a lyric sheet.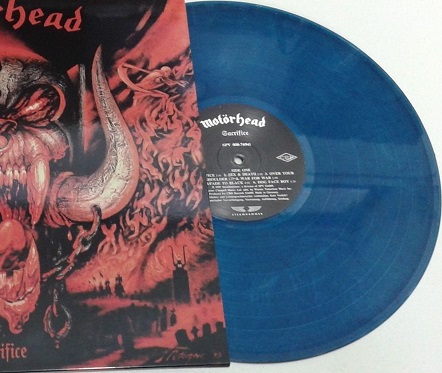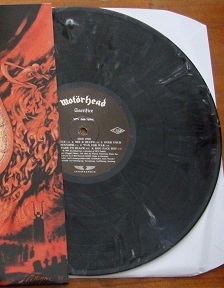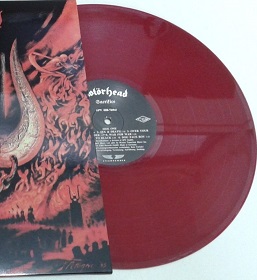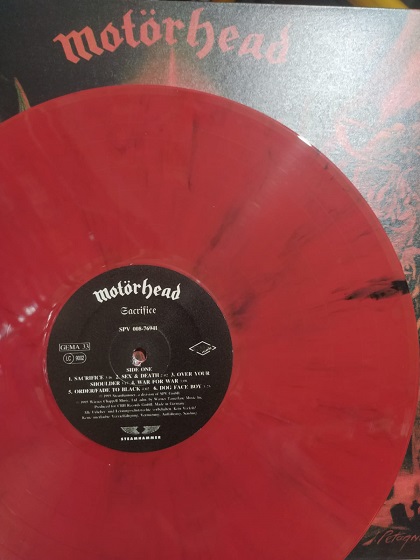 Blue, black splatter, purple vinyl and red splatter of Sacrifice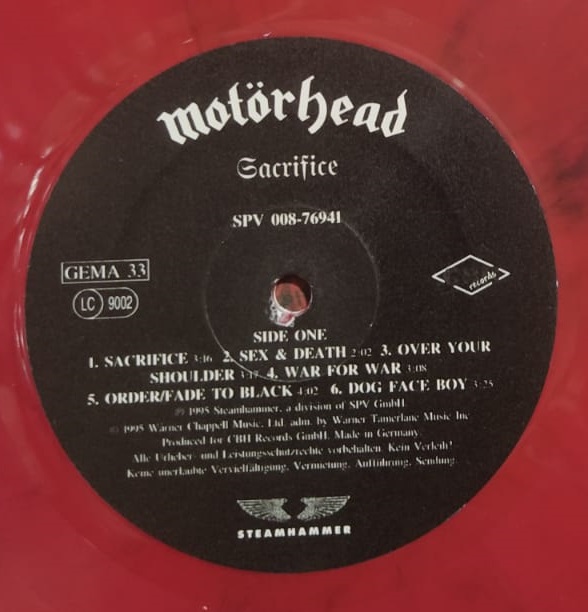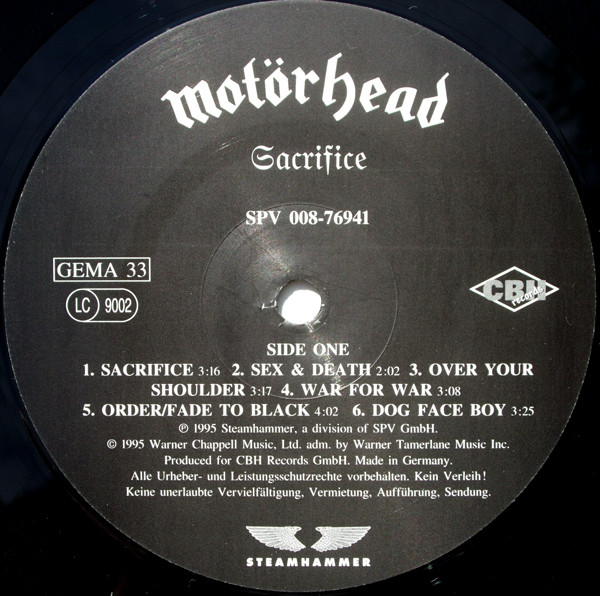 Label for the red splatter vinyl of Sacrifice. Second picture shows a label for the real original black vinyl for comparison.
---
contact